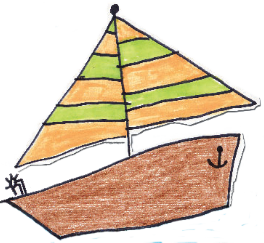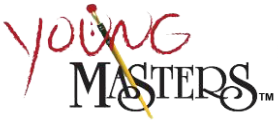 Young Masters™ is an art-based fundraiser creating forever keepsakes from your child's original artwork building self-esteem and encouraging their interest in art. Each product is created with your child's artwork expertly printed on it. A sense of pride, great gifts, and a donation benefiting your child's school… everyone wins!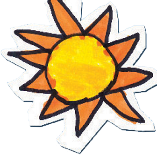 Young Masters… It's Easy! It's Fun! It Pays!
The process is simple, yet a stimulating exercise in creativity for your children. One that pays off for your school, as well. Here's how it works:
What does Young Masters do for you?




Provides quality art boards at no charge

Collects all orders and payments online

Archives digital artwork for 5 years

Guarantees satisfaction of all YM products

Offers more than 40 forever keepsakes

Renders children's artwork on full-color proof flyer
Ships keepsakes directly to parents home

Donates generous portion of proceeds to help fund school's art programs

Returns original art boards when requested…at no charge

Allow for custom test & bubbles online

Ships all online orders in 3-5 days
Frequently Asked Questions By Our First-Time Teachers
Are all YM products shown on the custom proof flyer?

Only a few products are displayed on the custom proof flyer as a result of space. There are more than 40 products available to your parents and all can be seen online at

www.youngmastersart.com/products

.

Can all products be customized with the artist's name?

Most can. Go to

www.youngmastersart.com/products

to view all products. Those with an asterisk preceding them can be personalized with the artist's name.

Are coffee mugs, water bottles, and travel mugs dishwasher safe?

Absolutely.

What forms of payment does YM accept?

All major credit cards, PayPal, and even personal checks.

Why do you recommend that signatures or any hand-written words or messages be drawn at least 1" inside the black border on the child's art board? Artwork is cropped just inside the line for most products, and significantly deeper for others. To preserve the integrity of the signature or the message it should be

at least

1" inside the black line.
What does a parent do when a signature or personalization is cut off the image shown online?

That means the signature or personalization was too close to the artwork's edge and, unfortunately, was comprised . The only real solution is to use the cropping tool online, when ordering, and then crop the entire signature or personalization out. Sometimes that is possible and sometimes it is not.

What if there is a problem with an order? Sure. It happens. Have your parent e-mail us at customerservice@youngmastersart.com . Ask them to include their child's name, YM I.D. #, the school name, and classroom teacher in their e-mail for fastest resolution.
How can other family members and friends participate in the fundraiser?

Encourage them to share the YM website url and their child's YM I.D. # to all their friends and relatives who might be interested in ordering products and supporting the arts in your child's school.

How does a parent locate his or her child's artwork if they lose their custom proof flyer?

Simply by going to

www.youngmastersart.com

and then choosing to search by school name. Once they click on the school name, they will be prompted for their child's name.

What do I do after receiving my children's custom proof flyers if I am missing one? E-mail or call your YM representative with the child's name and grade. Another will be printed and mailed to you immediately.
How do my parents reach your customer service department? E-mail us at customerservice@youngmastersart.com

.

Am I required to use the art boards provided by YM?

Yes. It is imperative that we maintain consistency amongst the thousands of pieces of art we receive each semester. It is part of quality control and paramount to keeping our costs down. If there is a specific reason you have for using your own paper, please contact your YM representative to discuss.

Will I receive extra art boards in case we have "do overs"?

Of course, and if you have lots and lots of "do overs", you can contact us for more at no charge.

Why does our artwork have to be flat? Each art board has to feed smoothly and easily through an automated, stand-up scanner. And, 3-d artwork does not. Bedazzling or decoupaging the artwork creates the risk that the artwork will be destroyed in the scanning phase.
How and when will I receive my school's donation check?

Your school's donation check will be calculated and mailed about six weeks after proof flyers are delivered to you. With it, you will receive a complete accounting of all orders placed online.

Do products ordered come back to the school for the teacher to distribute

? Absolutely not. YM world never consider that as an option. Teacher's time is too valuable. YM products ship directly to the address provided by the buyer.

How long after ordering should my parents expect their products in the mail? Products ship in 3-5 working days and all Young Masters products ship USPO from Oklahoma City, OK.
Can my parents order products after the deadline? Yes. Deadlines are usually event -specific, i.e. Mother's Day, Father's Day or Christmas. However, artwork is online for an unlimited time.
What do I tell parents who want to order from a prior year's artwork? Young Masters, as of Fall 2014, is archiving all artwork for five years. With the name of the school, the child's name, and the teacher's name, we should be able to locate the child's artwork in no time. Have parents call or e-mail your YM representative.