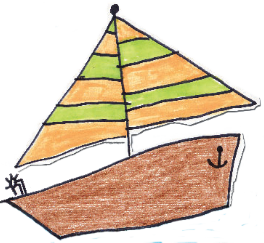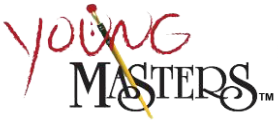 Young Masters™ is an art-based fundraiser creating forever keepsakes from your child's original artwork building self-esteem and encouraging their interest in art. Each product is created with your child's artwork expertly printed on it. A sense of pride, great gifts, and a donation benefiting your child's school… everyone wins!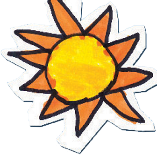 Frequently Asked Questions
Are all YM products shown on the custom proof flyer?

Only a few products can be accommodated on the custom proof flyer . There are more than 40 products available and all can be seen online at

www.youngmastersart.com/products

.

Can all products be customized with the artist's name?

Most can. Go to

www.youngmastersart.com/products

to view all products. Those with an asterisk preceding them can be personalized with the artist's name.

Are coffee mugs, water bottles, and travel mugs dishwasher safe?

Absolutely.

What forms of payment does YM accept?

All major credit cards, PAYPAL, and even personal checks.

What if there is a problem with an order? Sure. It happens. E-mail us at customerservice@youngmastersart.com . Be sure to include your child's name, YM I.D., the school name, and classroom teacher in the-mail for fastest resolution.
How can other family members and friends participate in the fundraiser?

Share with them the YM website url and your child's YM I.D. and they then can also order products and support the arts in your child's school.

How do I locate my child's artwork if I've lost lose the custom proof flyer?

Simple. Go to

www.youngmastersart.com

and then choose to search by school name. Once you click on the school name, you will be prompted for your child's name.

How do I reach your customer service department? E-mail us at customerservice@youngmastersart.com

.

Can I order products after the deadline? Yes. Deadlines are usually event -specific, i.e. Mother's Day, Father's Day or Christmas. However, artwork is online for several months.
What if I want to order from a prior year's artwork?

Young Masters, as of Fall 2014, is archiving all artwork for five years. With the name of the school, the child's name, and the teacher's name, we should be able to locate your child's artwork in no time.

Can I crop my child's artwork? Yes. You must select a product first and add it to your cart. Once you do that, the cropping tool will pop-up.
How do I use the cropping tool?

Use the plus or minus to crop the artwork tight or looser. Use the arrow buttons to reposition artwork in the frame.

HINT:

The plus tool is handy when a signature, date or other text is partially cropped out of the artwork shown online. Use the plus tool to crop the compromised text out of the artwork completely.

Can I add text and graphics to my child's artwork? Yes, by choosing the TEXT&GRAPHICS

option, you can add text in several fonts and colors, and add available text "bubble" graphics if desired.
Are there other augmentations I can make to my child's artwork? Yes, by choosing PICTURE EFFECTS, you may order the artwork in either B&W or sepia-tone.
Can I add an additional product to MY CART before checking out?

Yes. Click on the yellow button that reads BACK TO EVENT IMAGES.

How can I edit my package or product after it's been added to MY CART?

You must be in your CART page to EDIT. Beneath ACTIONS, check the EDIT box next to the product or package you wish to edit.

HINT:

Beneath ACTIONS, you can also

remove

items from your CART.

What can I do when my child's name or other personalization is partially cropped out of the artwork shown online?

Unfortunately that means the signature or personalization was too close to the artwork's edge and was comprised . The only real solution is to use the cropping tool online, when placing your order and then cropping the entire signature or personalization off of the artwork. Sometimes that is possible and sometimes it is not.

When can I expect my order in the mail? All products ship USPS from OKC, OK, within 3-5 business days of receiving the order unless (expedited shipping is chosen at checkout). Some items of significant weight may ship as a parcel and will take a few days longer in transport.
What if I did not get an automated e-mail receipt at the time I placed my order? Please call 1-877-688-7427 to verify your order processed. It may be as simple as the e-mail address was incorrect.
If you do not find the information you need here, please CONTACT US and we will be glad to help you.